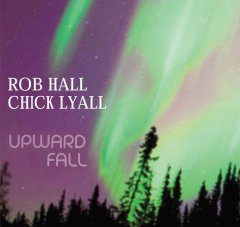 Rob Hall & Chick Lyall

Rob Hall - Saxophones, Clarinets, EWI
Chick Lyall - Keyboards, Electronics, Piano

UPWARD FALL builds on musical paths explored in their 2013 release Chronicles with extensive use of multi-timbral electronics combined with an even wider range of single reeds and additional wind synthesizer. A more relaxed pace allows for expansive improvisations to develop with textures ranging from the intimate to the orchestral. Retaining their unique conversational language the duo weave their sonic tapestries through the animated, expressive and introspective.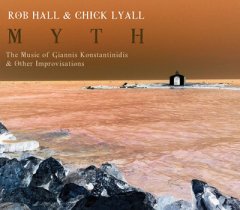 Rob Hall & Chick Lyall

Rob Hall - Eb, Bb, bass clarinets
Chick Lyall - piano

MYTH explores a variety of approaches ranging from Jazz to 20th century classical composition and freely improvised interludes, the centrepiece of which is a suite of music written by the Greek composer and conductor Giannis Konstantinidis. Originally grouped as a set of 44 Miniatures for Piano, 12 are performed here with extended improvisations.

"Konstantinidis' writing is at the album's heart, forming a twelve-part central suite that roams from the plaintive and solemn to the soulfully vivacious." (The Herald)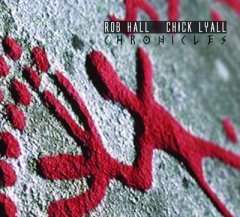 Rob Hall & Chick Lyall

Rob Hall - Sopranino, Soprano, Alto Saxophones, Bb, Bass Clarinets
Chick Lyall - Piano, Prepared Piano, Live Electronics

"A tour de force of great writing and free improvisation that merge imperceptibly into wonderful music…Each new release sees these two musicians raise the bar, they are as good as any players in Europe who manage to extend the jazz heritage" (Trevor Taylor, FMR)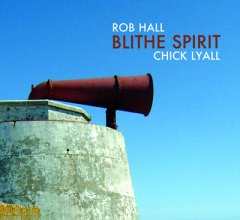 Rob Hall - sopranino, soprano, tenor saxophones & clarinet
Chick Lyall - piano and electronics

"..a genuine meeting of minds." Scotsman

"Saxophonist Rob Hall and pianist Chick Lyall take their music to audiences across Europe ... and their international standing is reflected in the quality of this, their third album." Herald

Rhyme or Reason (FMR 2009)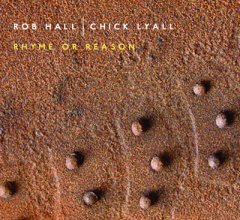 Rob Hall - saxophones and clarinet
Chick Lyall - piano

"..spontaneous thoughts constantly pulling predetermined structures in fresh, new directions to provide a winning demonstration of the duo's great empathy as performers." Jazzwise

Supported by Creative Scotland
The Beaten Path (FMR 2005)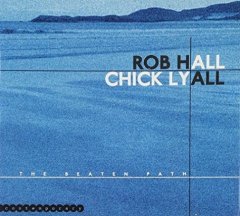 Rob Hall & Chick Lyall

Rob Hall - Sopranino, Soprano, Alto, Tenor Saxophones & Clarinet
Chick Lyall - Piano

"Tremendous" Sunday Herald

"...both players are able to find their space in the music with impeccable taste and discrimination." Scotsman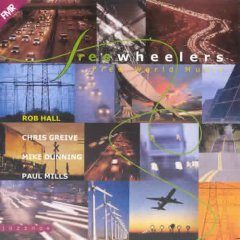 Rob Hall - Soprano & Tenor Saxophones
Chris Greive - Trombone
Mike Dunning - Double Bass
Paul Mills - Drums

"Hall has strong ideas and a playful sense of form." ***(*) Penguin Guide to Jazz on CD

With support from Royal Conservatoire of Scotland (formerly RSAMD)

TO ORDER THIS CD PLEASE GET IN TOUCH DIRECT VIA THE CONTACT PAGE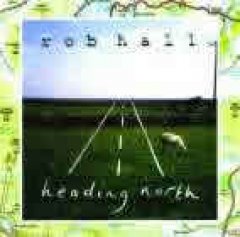 Rob Hall - saxophone & clarinet
David Frankel - disklavier piano
Alex Keen - double bass
Paul Cavaciuti - drums
Special guest Philipp Van Endert - guitar

"Heading North further confirms Hall as a major new voice in jazz" Avant magazine

"A gem. Pat Metheny could have authorised this and maybe might wish he had."
John Wickes - author of 'Innovations in British Jazz'

Out of Print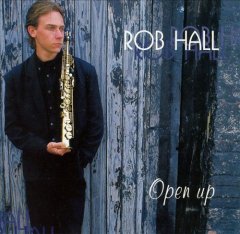 Rob Hall - saxophone and clarinet
Jim Mullen - guitar
David Frankel - piano
Alex Keen - double bass
Joachim Leyh - drums
Special guest Paul Cavaciuti - drums (on 3 tracks)

"An impressive debut" The Herald

Out of print