Rob Hall
Musician & Composer

Clarinettist & SAXOPHONIST
---

"..an intelligent and sensitive improviser and composer who has tackled all kinds of settings from orchestras to duos." The Guardian


"Vibrant, often evocative, he has a gift for writing bright, sinuous lines with rich and often intricate harmonies."
The Scotsman



---
Musician and composer Rob Hall has forged a highly individual path in contemporary music consistently producing engaging, expressive and exploratory work that straddles genres.

Check out here his latest activities, publications & recordings, performances, news and reviews, and samples of his work.
---
Latest news
---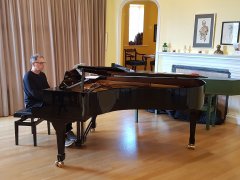 ESCAPES FOR PIANO - Videos
You can now watch videos of twelve pieces selected from the Escapes for Piano series on Spartan Press. Filmed in an inspirational concert room setting in ...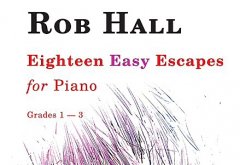 EIGHTEEN EASY ESCAPES for Piano (Spartan Press SP1367)
Original creations and arrangements for piano (Grades 1-3) Roll up your sleeves, pack your passport and get ready to escape to a whole world of new musical ...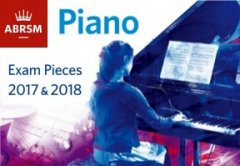 ASIAN TIGER PROWL (ABRSM Publishing)
ASIAN TIGER PROWL ABRSM GRADE 1 PIANO EXAM PIECES 2017-18 [LIST C1] Commissioned by ABRSM for their ever popular internationally distributed piano exam anthologies, ASIAN TIGER PROWL ...
---
Latest reviews
---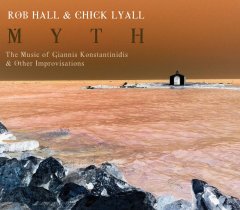 MYTH Rob Hall and Chick Lyall (FMR)
SUBTITLED "The Music of Giannis Konstantinidis & Other Improvisations", this fifth album from one of the Scottish jazz scene's most enduring partnerships finds Rob Hall ...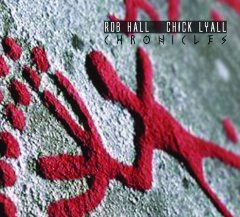 CHRONICLES Rob Hall and Chick Lyall (FMR)
Pianist Chick Lyall and multi-reeds specialist Rob Hall form one of the most intriguing partnerships on the Scottish, and indeed the European, jazz scene. Their ...
THE BEATEN PATH Rob Hall and Chick Lyall (FMR)
Saxophonist Rob Hall has carved out a notable niche in both performance and education since moving to Scotland a few years back, while pianist Chick ...